Halo semuanya, gimana persiapan tahun barunya? udah nentuin pengen ngapain ntar malem? Sebelum tahun baru, mimin mau ngasih post terakhir di tahun 2013 ini. Buat kalian yang nyari game MMORPG seru? Atau pengen nyobain web-based game? Atau bosen sama 3D MMORPG yang ngabisin uang yang susah didapet, tapi masih berharap ada lebih banyak game? Mungkin seperti ingin memiliki "space" terbuka yang enggak dibatasi developer gamenya?
Kalo gitu, kalian harus nyobain game ini. MMORPG yang satu ini engga kayak permainan lainnya yang udah kalian cobain, bayangin aja udah 40.000 orang join! Di "Space MMORPG" yg diliris OGN ini kalian bisa bikin Aliansi sendiri untuk teman-teman baru dan yang sudah ada untuk bergabung, menjadi perusak battle record orang : P , jadi dealer limited item atau bersama pemain yang lain menguasai semua sumber daya yang berharga...
Seperti yang kalian lihat,
~ Begitu banyak yang harus dilakukan di Starwake dan tidak ada cara yang salah untuk bermain! ~
Datang dan bergabung kesini dan coba langkah berikutnya untuk menjelajah secara online.
Mau main ?
"This Space MMORPG requires no downloads, credit card, or any commitment from you".

Jadi, engga perlu make kartu kredit atau apalah itu..
"Just enter your account details and confirm your email address to begin your journey through space!"
Kalo berminat, silahkan register lewat link ini.. dapet bonus Credit dari ane, suer dah :
http://www.starwake.net/register.php?ref=147473
Requirements :
This game ONLY requires a computer connected to the internet using a web based browser.
..and you!
Screenshot :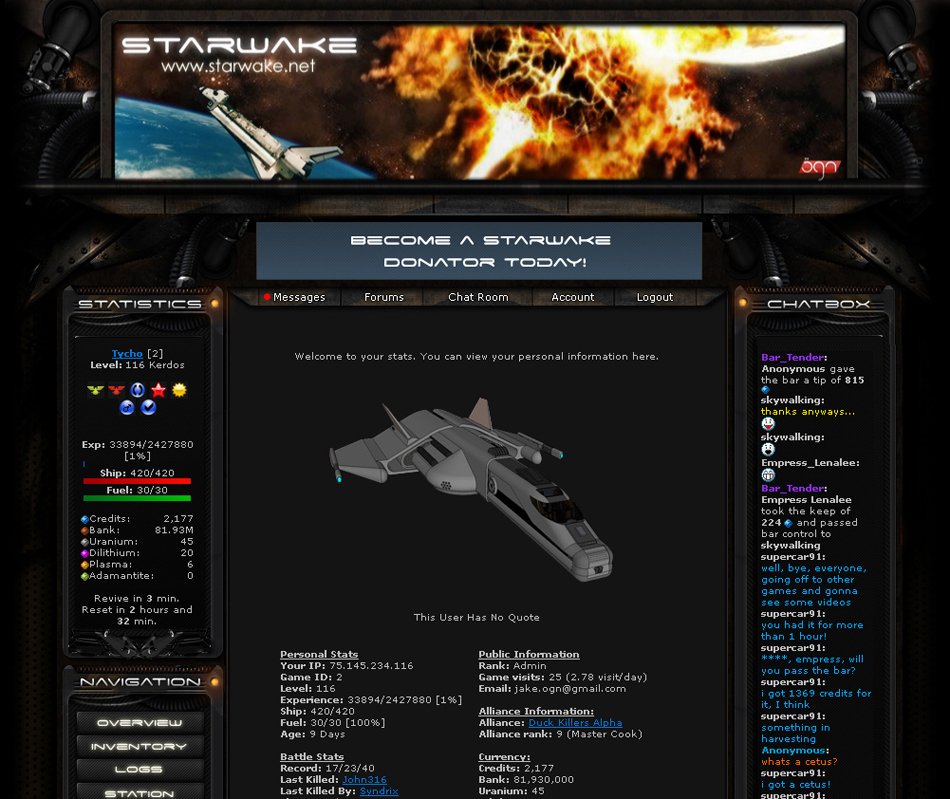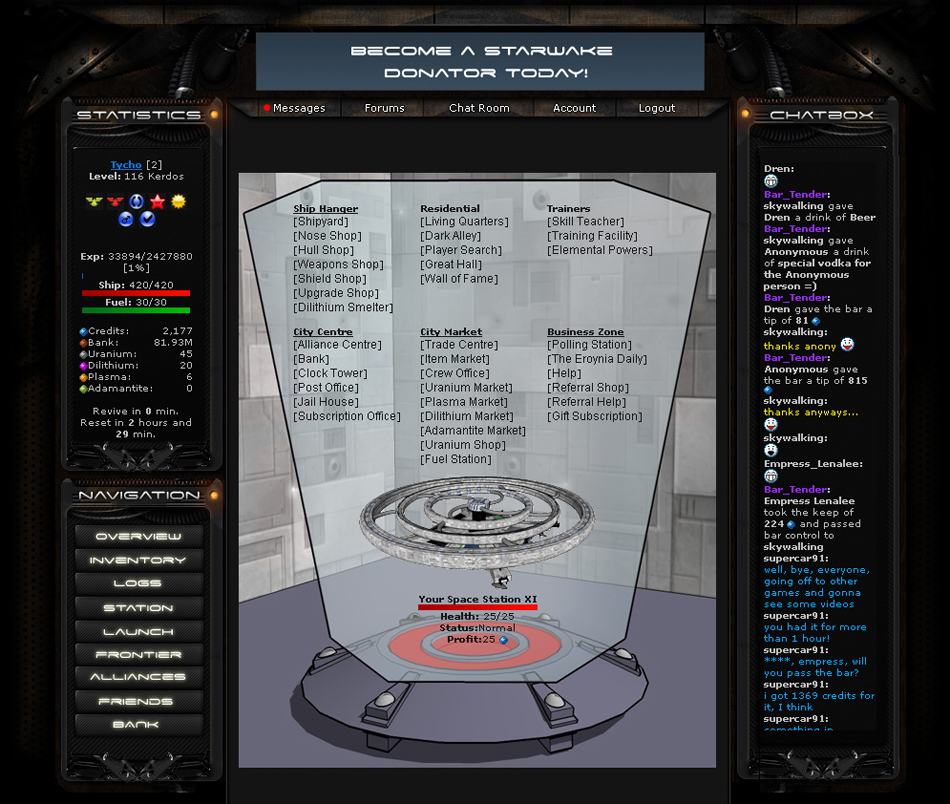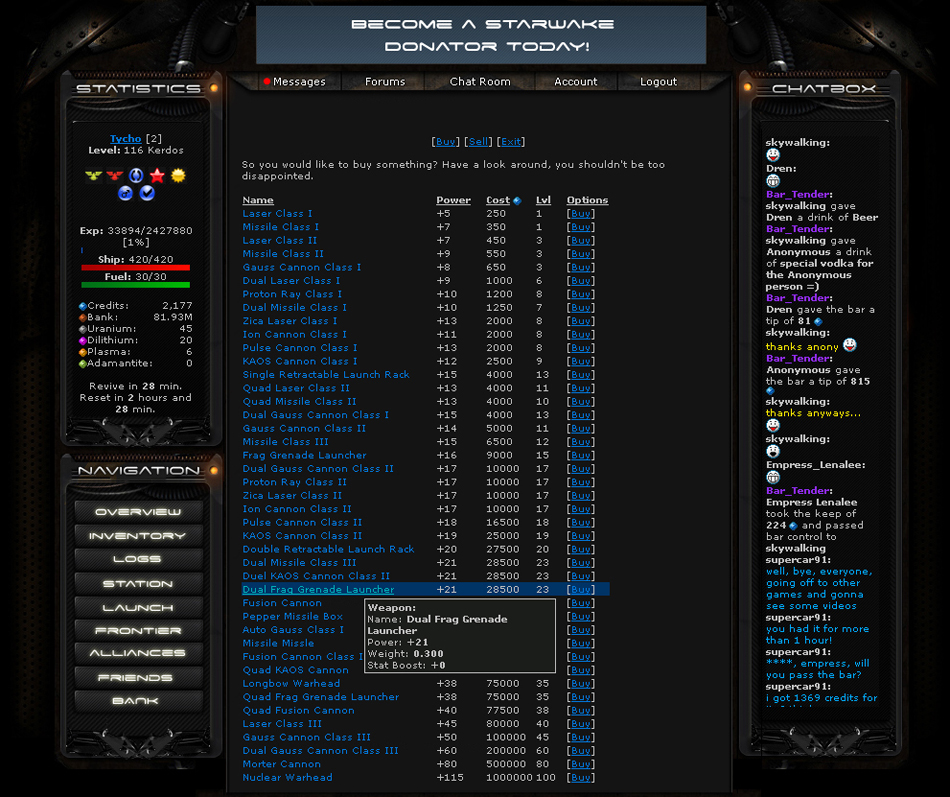 Mungkin sekian dulu post dari ane, maafin kalo ada kata-kata yang kurang berkenan. Semoga tahun depan menjadi tahun yang lebih baik dari tahun ini.
<Thanks & Happy New Year 2014>